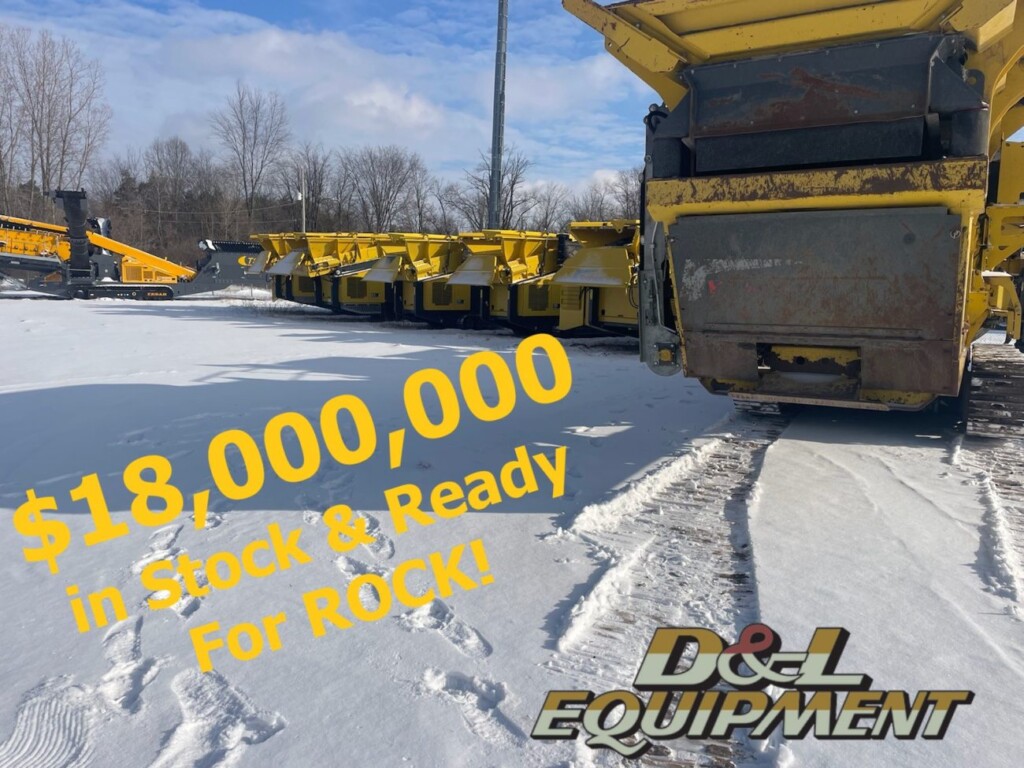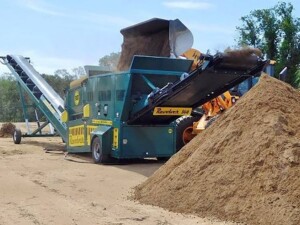 REVOLVER TROMMELS – Transport it with your 1Ton Pickup
High production – low cost per yard.
The Revolver RT508 is the highest production plant of its size in the industry. Its 5′ diameter x 8′ long variable speed and reversible drum, 36″ variable speed feeder and high horsepower Kubota or Caterpillar diesel engines all allow for a low cost, highly efficient plant capable of 70 to 125 cubic yards per hour in a "one man" operation. Skid steers, tractor backhoes, wheel loaders with up to 9 ft. wide buckets or hydraulic excavators, the RT508 accommodates them all.
D & L Equipment is based in Jackson, MI and is the hub for our Crushers, Screens, Trommels and Conveyor Belt operations in the Great Lakes Region.
Founded in 1994 D&L is proud of its enviable reputation as one of the most up and coming forces in its field.
With over 100 years worth of combined experience in the field, we at D and L certainly have the knowledge and experience to help you with your crushing and screening requirements. Whether it be parts related, mechanical issues or extreme applications we can help you.
We are now offering free technical support for anyone that has crushing or screening related queries.
Give us a call on our Toll Free HELPLINE: 1-800 442-7276

Crushers, Screens, Trommels and Conveyor Belts
Michigan, Ohio, Indiana USA